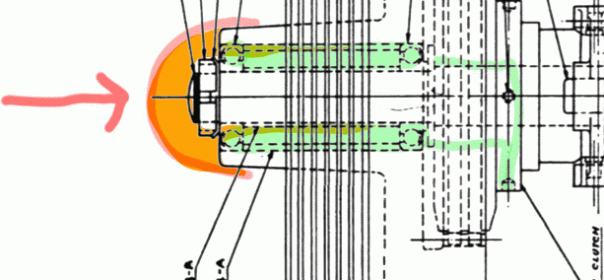 Lawson 38/39″ Paper Cutter
We finally squared away the issues we created by introducing grease instead of lighter (motor) oil to the main shaft of the flywheel. Duh….
We had to purge the grease out of the pair of bearings. But we were not inclined to remove the 350 LBS flywheel… So, we bagged the end of the shaft with soft but durable plastic sheet so we can fill up the cavity and the loose part of the plastic with some motor oil – 5W-20. We then pushed against the plastic bag, creating some positive pressure towards the other end of the shaft, effectively pushing the motor oil to push out the grease, that was causing excess friction.
It took probably 20 purging to get the flywheel running smooth again.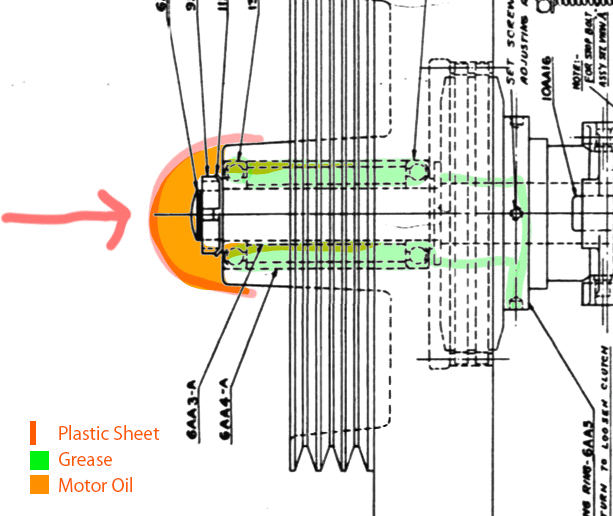 Here is a link to the youtube clip showing Mathilde running smoothly: