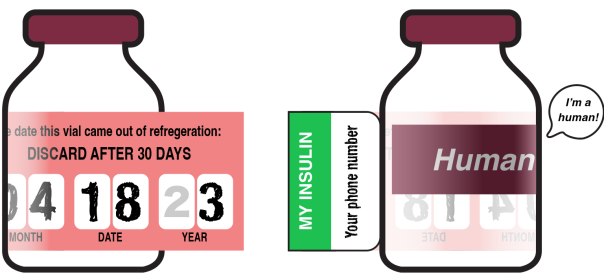 Insulin Vial Dating Reminder Stickers
For someone with diabetes who just can't remember the procedures of keeping your insulin fresh, here are some labels to help you with.
There are only two columns of labels when there are three available because it is really difficult to bleed out the red (pink or whatever you call it, not the green side) on the right most column of the paper using normal printers.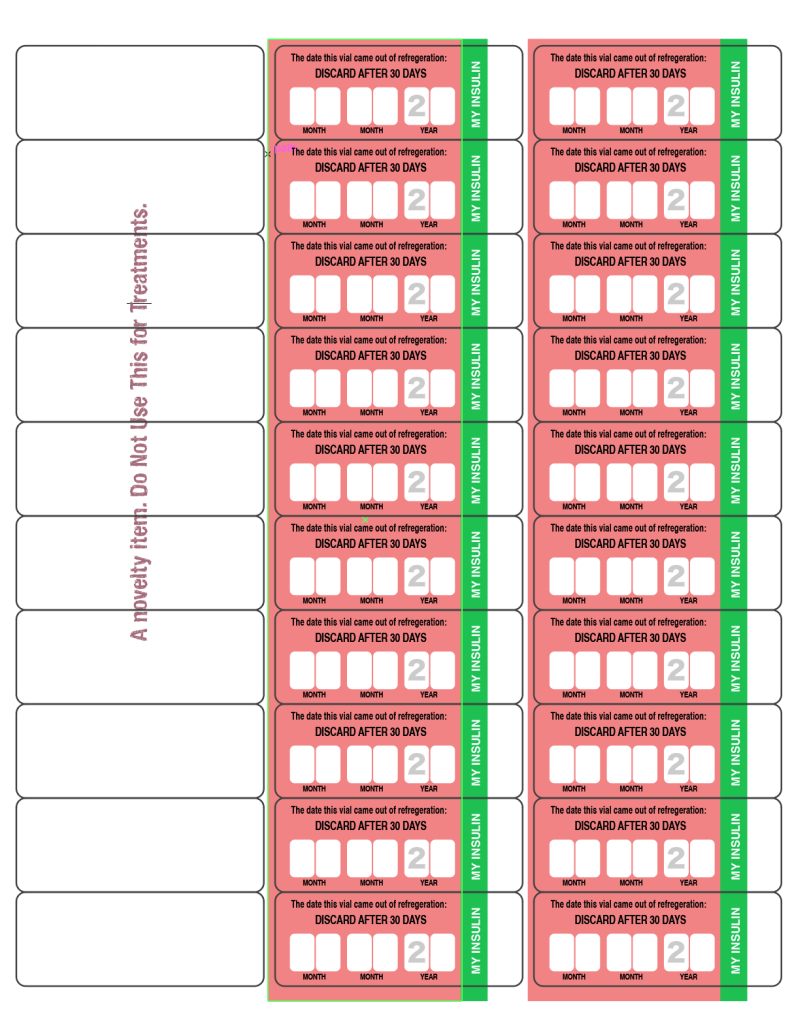 Click here to download 1″ x 2 5/8″ label and instruction sheet PDF file.
Amazon Affiliate links of compatible labels: Inkjet Labels (750 count), Inkjet Labels (3,000 count), Laser Labels (7,500 count)
Outside Center is a participant in the Amazon Services LLC Associates Program, an affiliate advertising program designed to provide a means for sites to earn advertising fees by advertising and linking to Amazon.com. As an Amazon Associate, we earn from qualifying purchases.

This means that when you click on links to various products on our website and make a purchase, this can result in a small commission for us, at no additional cost to you. This helps support our efforts in creating valuable content for our readers.

Amazon and the Amazon logo are trademarks of Amazon.com, Inc., or its affiliates.

Please note that we only recommend products that we truly believe will provide value to our readers. Our goal is to help you make informed decisions, and we strive to provide unbiased, honest, and reliable information.

If you have any questions about our affiliate disclosure or the products featured on our site, feel free to reach out to us.