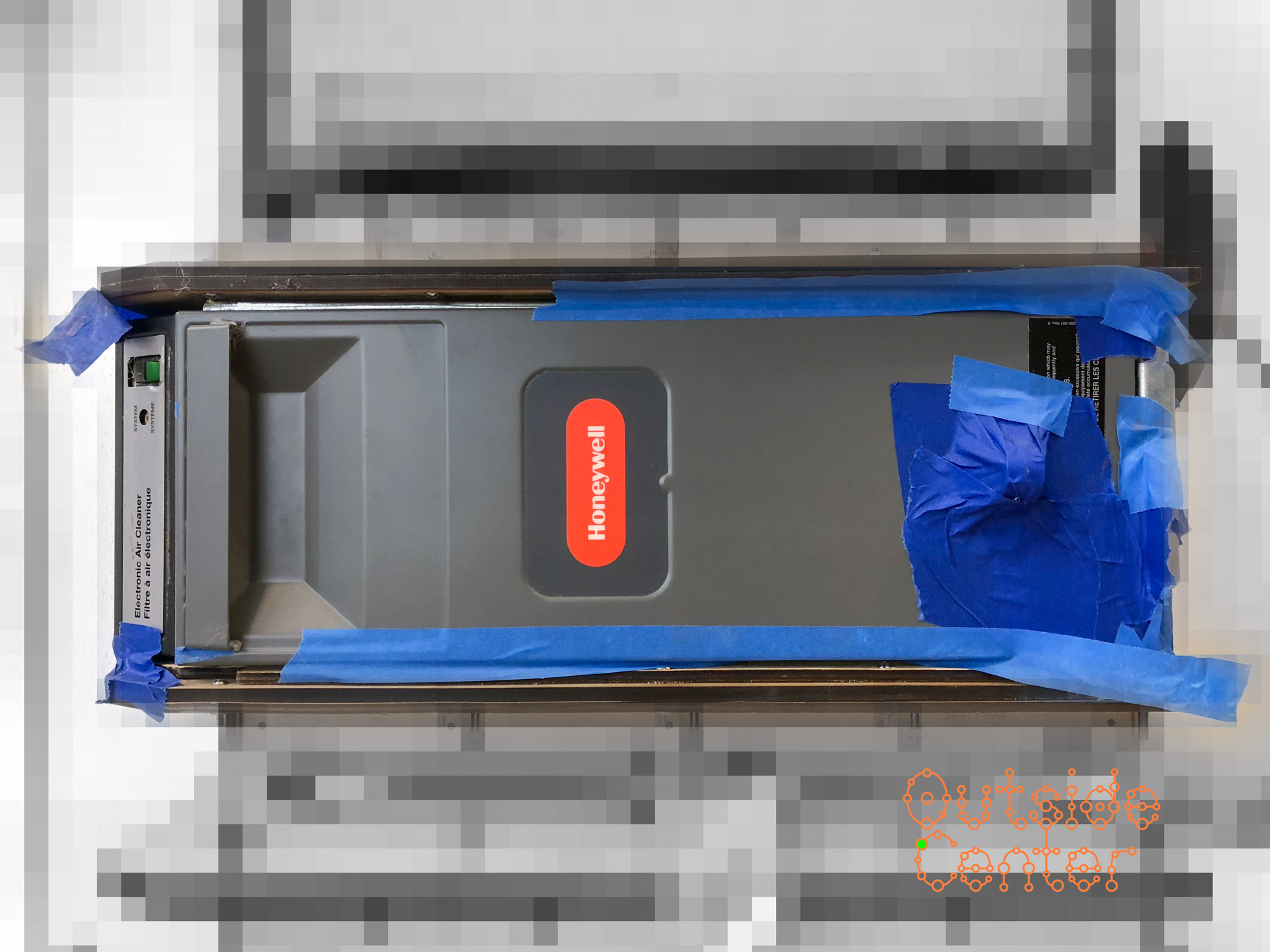 DIY Laser Fume Extractor: [Stage 4] Electro-Static Filter
Overview:
The Electro-Static Air Filter charges the incoming fume into one charge and collects the particles onto the subsequent plate with an opposing charge. It reduces the smoky character of the laser exhaust fume down to visibly clear form prior to the Activate Charcoal Filter.
The earlier versions of our laser fume scrubber employed HEPA filters. They were heavy, very expensive ($200+)and had to be thrown away quite frequently after reaching the end of life. Instead, this electronic filtration provides reusable and economical solution to costly and bulkier consumables.
As the system migrated from 12 x 12″ to the current 16 x 25″ format, it became not feasible to completely enclose this particular Honeywell parts lased using our laser engraver with the maximum bed size of 32 x 20″. So the actual housing of this Honeywell unit is used as part of the structural unit of the design.
One drawback of not enclosing the filter is the lack of control with respect to air-tightness. Various holes were closed using hot-melt glue and varieties of temporary tapes to prevent the unit from making excessive hissing noises from the negative pressure from the blower fan.
Illustrator Drawings: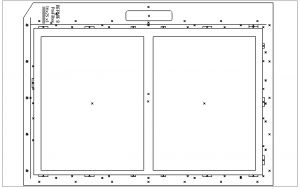 Details and Photos: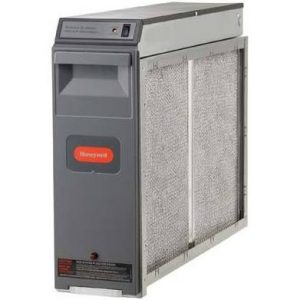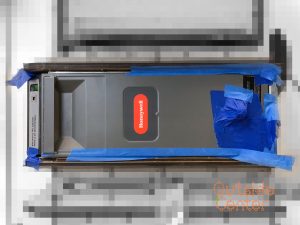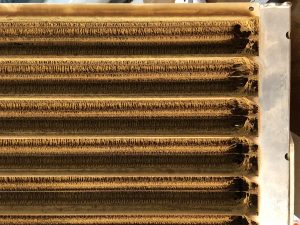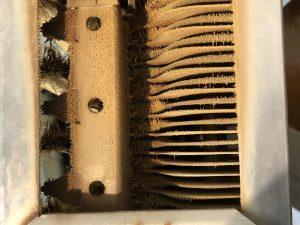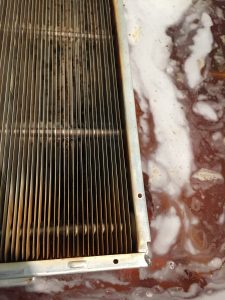 Assembly Notes:
The screw holes were marked and hand drilled by placing the top and the bottom pieces to the Honeywell filter.
Before machine screwing, these top/bottom pieces were hot-melt glued onto the metal parts
This particular Honeywell filter has a pressure sensor. This means unless the blower is turned on and a certain negative pressure is established, the unit does not turn on. It's something we didn't think of (a safety feature we believe) which resulted in days of downtime trying to figure out why the unit was not turning on while testing.