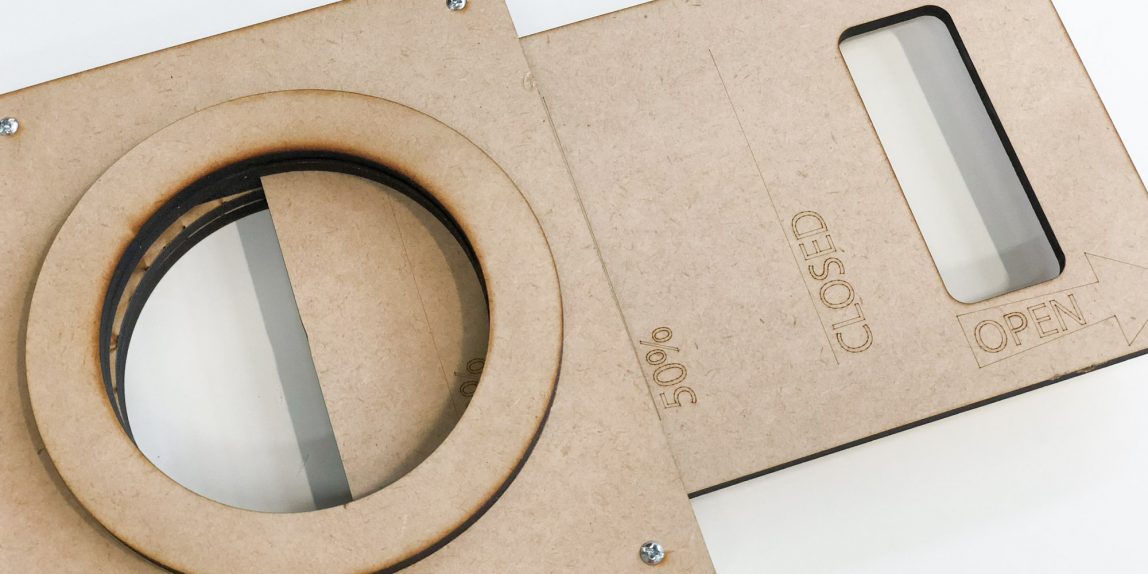 DIY Blast Gate for 4″ Dia. Dust Collection
DIY Blast Gate, 4 inch diameter, Laser Cut Edition:
We have made available the PDF of our first version of exhaust and dust collection blast gate, lased from 1/4″ MDF and a piece of paper and a bunch of 1″ 6-32 machine screws. It's made for use with 4″ dia. schedule 1 PVC irrigation pipes. The inside diameter of the circle in the design can be adjusted to fit different 4″ piping including a coupler. The design is also scalable in its entirely as well to house larger or smaller pipes (Remember to keep the screw holes the same).
blastgate public [www.outside.center].ai DOWNLOAD
Adjust the diameters to fit your need. It is for 4″ dia. schedule 1 irrigation PVC pipe now.
Parts to be Lased (Orange = Cut; Green = Engrave):
Assembly:
Gluing is optional. User some wood glue or hot  melt glue to assemble in the order of 1 + 4 + 2 & 3 + 4+ 1. Use 1″ machine screws to assemble. Adjust the thickness of the paper for the gasket as it/they will help the gate to open smoothly.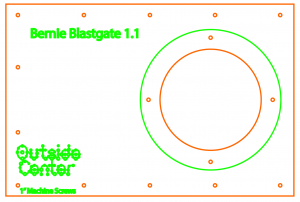 Use hot glue or use other adhesives of your choice to adhere the pipes (min. 4″) directly to the holes. Urethane glue will be a good permanent solution.
Here are some pictures of the assembled blast gate: