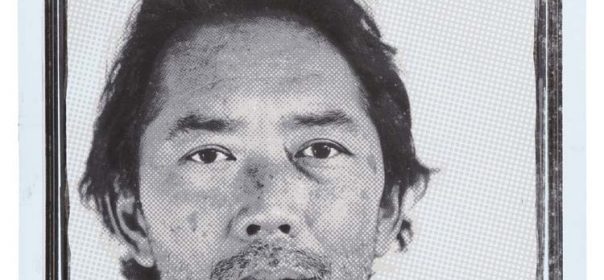 Six Color (monochrome) Letterpress Portrait
We've attempted a six color letterpress portrait – a monochrome 6 gray levels (so 7 levels including "non printing white area" for a whopping 1 less than a 3-bit image 🙂 .
Paper
We used three different paper types, Crane's Letter, French Paper Company's Butcher Extra Blue-Dur-O-Tone and German Etching paper… They were all cut to 22 x 30 inches.
We learned Butcher Extra Blue should not be stacked (we enclosed a blank bond paper in between) especially when having had large solid areas printed as the ink will adhere to the paper above causing blotchy areas. We were able to recognize this early and were able to mitigate by drying them individually for the last few colors which covered the blotchiness away (large solid areas of the portrait's hair area).
Deckled edges were trimmed on two sides on German Etching papers, being careful not to trim off the watermarked logo, so they can be aligned on one corder for all 6 runs. It suffered from delimitation in large solid areas after repeated pressings.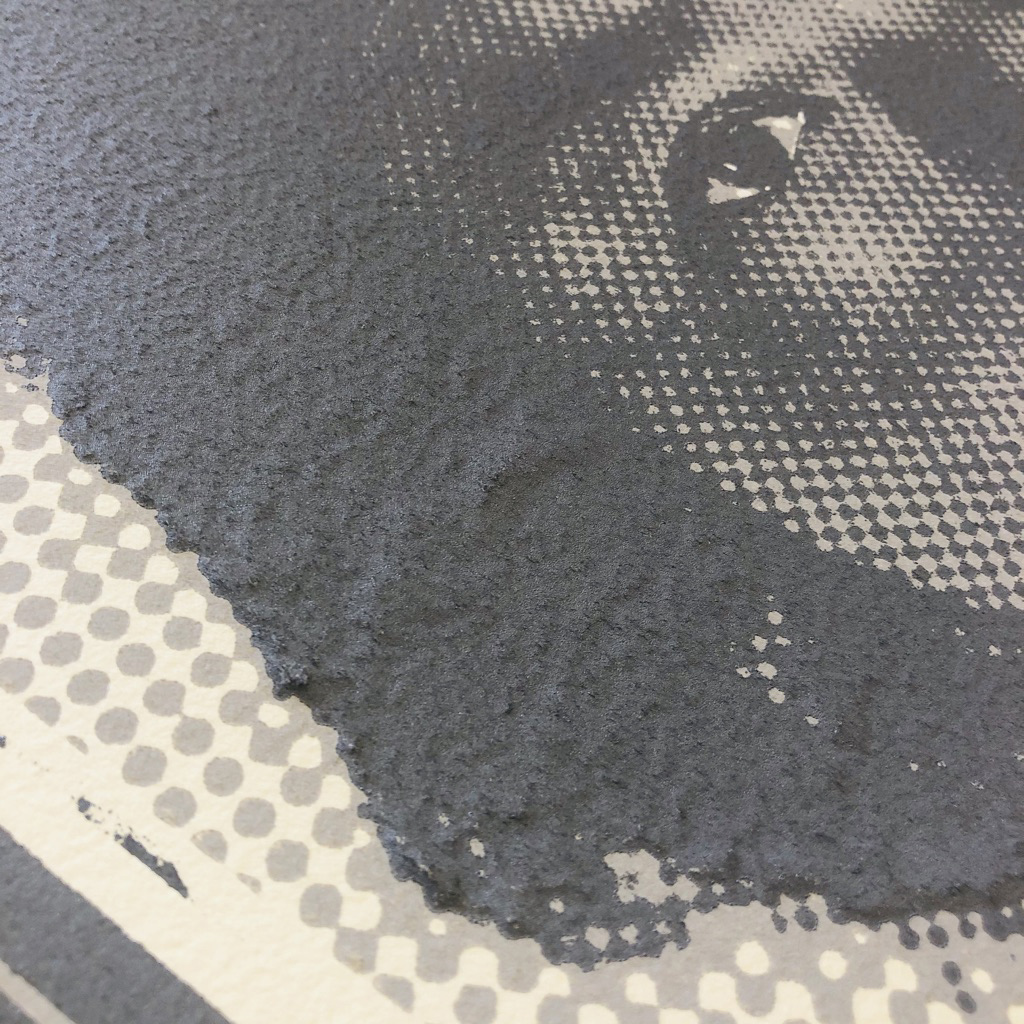 Ink
Portland Intense Black relief ink by Gamblin. We ran out of Gamblin white after 3rd plate so we used some Gans Ink's. No transparent mediums were used. The last color was 100% black.
Debrief
We could definitely have had started much lighter. The first 2 or three shades could've had a bit more white to it.
Registration worked okay. We are receiving 9 short high speed quoins this week, so that should aid us in adjusting the plate position going forward. But given that the total count of paper was in the mid 20s, the registration was pretty alright for what it is worth…
#letterpressPortrait
Photos